Workload before the holiday keeping Team DOY busy, so this will be a pretty quick preview. The Penguins return to Boston tonight. Let's walk down memory lane, shall we?
More after the jump…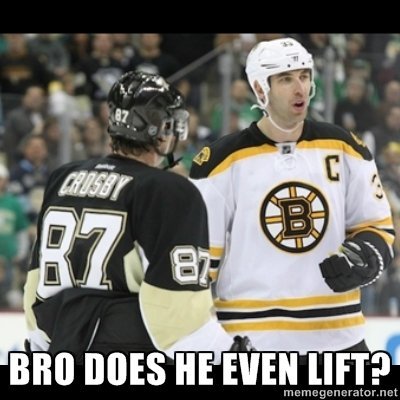 ---
Projected Lines
McQuaid doesn't seem ready yet. Seidenberg skated today and had no issues, but he's out for tonight's game.
Milan Lucic – David Krejci – Jarome Iginla
Brad Marchand – Patrice Bergeron – Loui Eriksson
Carl Söderberg – Chris Kelly – Reilly Smith
Shawn Thornton – Greg Campbell – Dan Paille
Zdeno Chara – Kevan Miller
Johnny Boychuk – Dougie Hamilton
Torey Krug – Matt Bartkowski
Tuukka Rask
Chad Johnson
---
Media
Puck Drop: 7pm EST
TV: NESN
Radio: Sports Hub
---
Know Your Enemy
---
Game Day Video/Image/GIF
Not sure who made this other than they're a hero and should be given a key to the city.