The boys are back.
The boys are back.
The boys are back.
The boys are back.
The boys are back.
Now that I have shitty music stuck in your head, listen up. I would like to first tell EA, the developers and everyone associated with NHL 14 to go fuck themselves because my hatred for the Dropkick Murphys has increased exponentially since that game's release. Fuck that song and fuck your shitty soundtrack.
After what seemed like 100 days off, the Bruins are back and playing a delightful afternoon game in Philly. The Flyers are sort of an enigma. You never know which version of Philly you're going to get. It could be the team that opened the season that played like a bunch of stewed abortions or it could be the team they've been as of late – a playoff team.
Yeah, even with their shitty start and Scott Hartnell's stupid fucking face they're in line to make the playoffs. Seriously, look at this stupid fucking face this man has.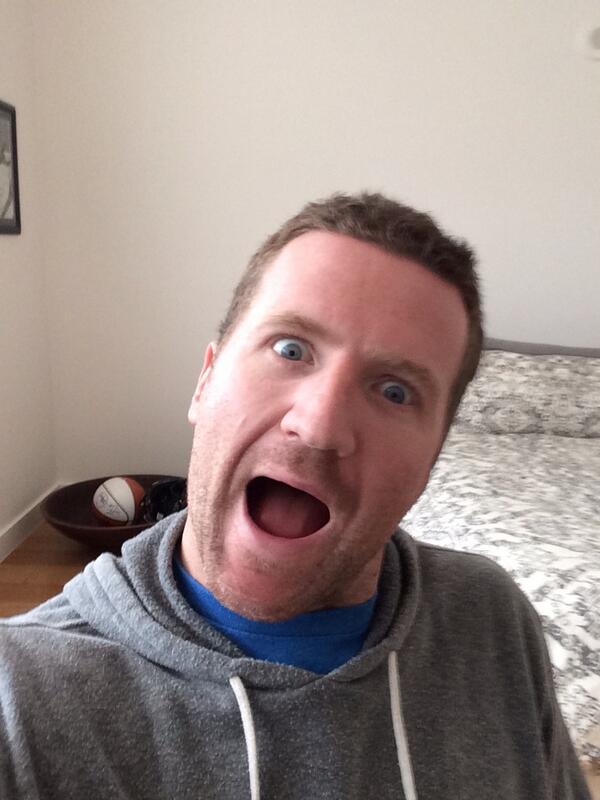 Ugh, I'd love to punch it with a sledgehammer. He looks like a special manchild, mouth agape like Claude Giroux is behind the camera playing airplane with a spoon full of mac and cheese. God I hate this man's mug. But something something Jeff Carter and Mike Richards something something.
Oh right, a hockey game.
The Flyers aren't anything special in terms of stats. While they have a pretty good looking forward group (Giroux, Read, Simmonds, etc) their defense is lacking. With Erik Gustafsson out, Andrej Mezsaros has had to handle the offensive load at the blue line which he has done well as of late. Speaking of Meszaros, if for some reason your eyeballs aren't working and you didn't scroll down – I opined about Meszaros maybe being the answer in Boston to the Seidenberg question. What's the worse that could happen? He turns into another Doughberle and doesn't produce?
You're looking at a Philadelphia team that is middle of the pack (17th overall) in goals for per game. At even strength they have a corsi for percent of 50.1% which means they are average in terms of puck possession. It ranks them 16th overall in the NHL. For some perspective, Boston ranks 5th overall (53%) and LA ranks 1st (56.5%). Their power play also isn't anything to really sneeze at, coverting 18.5% of all chances.
Basically, welcome to what a middle of the road team looks like.
The fucked up thing is that they're still in the playoff hunt because the Metro Division, outside of Pittsburgh, can't get it's fucking act together.
No I'm serious – they can't. It's gruesome really.
Okay party people let's finish this bad boy off…

STOP THAT
---
Projected Lines
Dougie Hamilton has been cleared to play.
In: Dougie Hamitlon
Out: Zach Trotman
Unknown: What the fuck is wrong with McQuaid
Milan Lucic – David Krejci – Jarome Iginla
Brad Marchand – Patrice Bergeron – Reilly Smith
Carl Soderberg – Ryan Spooner – Loui Eriksson
Shawn Thornton – Greg Campbell – Dan Paille
Zdeno Chara – Kevan Miller
Johnny Boychuk – Torey Krug
Matt Bartkowski – Dougie Hamilton
Tuukka Rask
---
Media
Puck Drop: 1pm EST
TV: NESN
Radio: 98.5 The Sports Hub
STREAMS: HERE
---
Know the Enemy
---
Gameday Image/Video
"It's guy love, don't compromise,
The feeling of some other guy.

Holding up your heart into the sky."