WARNING: WHAT YOU'RE ABOUT TO READ IS BASICALLY ME JIZZING MY PANTS OVER LAST NIGHT'S GAME. LETS FACE IT, IT WAS PROBABLY AS PERFECT OF A GAME THAT THE BRUINS COULD HAVE PLAYED OUTSIDE OF THE FIRST PERIOD. IF YOU WANTED ME TO DESCRIBE THIS RECAP WITH JUST ONE .GIF, IT WOULD BE THIS ONE:
Man, what a game this was. Is there anything better that you can ask for Jagr's first game in Boston? He scores a goal – the game winning goal – and Tuukka Rask stands on his head to produce a shutout. If you look past the Jagr goal, it was a pretty quiet game but Rask was amazing in net.
Hopefully his play tonight shuts everyone up about comparing him and Khudobin because its evident that while Khudobin is a great goaltender, Rask is the number one guy around here.
It's weird that after a good win like this there isn't much to gush about. Rask and Jagr were the main story tonight. In the first period, the team looked like a sloppy dump and got outplayed by New Jersey. They were left scrambling for their lives while Rask was cool and collected.
Fuck it let's get through this preview…
– Rask was awesome tonight. He was solid in net, looked sharp on his rebounds and basically proved to everyone why he's a top-flight goaltender in the NHL. Look, I know Dobby is good but it's what I call the "backup goalie syndrome". Rask stopped 17 shots in the first period and continued to look good.
– Jagr was fucking awesome tonight. The guy had a goal – game winning goal at that – took the body, blocked shots and improved the power play (although they only registered a shot). When he finds his groove with this team, he's going to do some special things.
Even better? The guy scores the game winning goal and says "I'm sorry I didn't play well, I was tired". This has to potential to be an amazing trade by Chiarelli. I know I[m kind of fanboying here and I would apologize, but I really don't give a shit. Jagr looked like he has been playing with this team for the past 36 games. He fit right in with Marchand and Seguin even when Seguin didn't look comfortable at center in the first period.
– The penalty kill continues to be fantastic. I believe they've killed 115 of 123 total penalties taken this year. The numbers could be a little off, but it's pretty fucking sick this year.
– The Bruins played very discipline hockey last night. They took two penalties in the game and none of them were taken by defensive players – something Boston has come accustom to doing this season.
– Jagrections!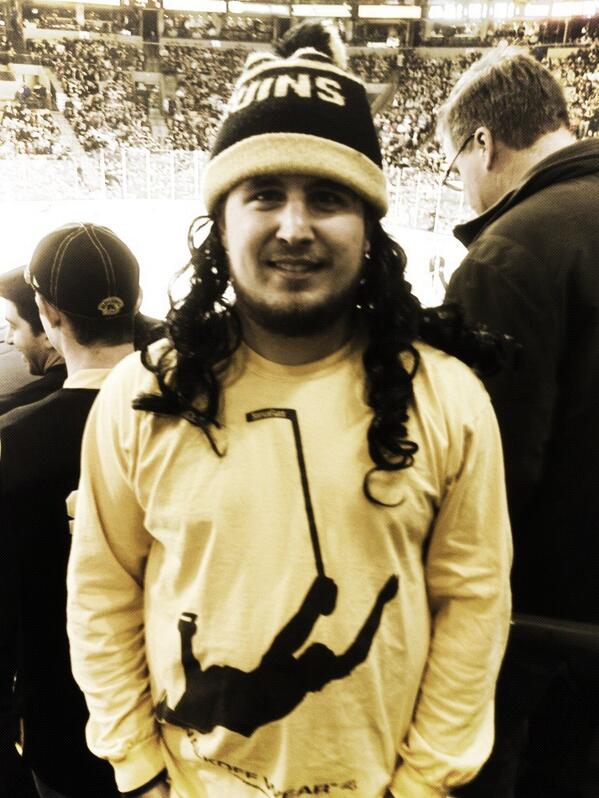 – Power play went 0-1, which I guess is bas considering that only registered 1 shot in 2 minutes. The real story here is that Claude Julien left Jagr on the ice for the full 2 minutes, something he's NEVER done. You need to get more than 1 shot in 2 minutes to run a successful power play but it was also one of the more exciting because Jagr was making things happens behind the net.
– The first period was horrible. It was an asbolute disaster but Tuukka Rask was up to the challenge. It was akin to the Montreal game where Rask made 11 stops in the first period, but this time he turned away 17!. 17! They can't play like that against top tier teams and expect to pull out wins. The defense looked out of sorts and the offense was sloppy in transition.
Then again – Tuukka Rask.
– Boston was horrible in the faceoff dot tonight and I'll attribute that to Patrice Bergeron being out. Seguin was the biggest offender, going 3-12 (25%) on the night. As a whole, the team was 44% successful in winning the faceoff in their defensive zone, which isn't great either.
– PATRICE BERGERON I MISS YOU
– Isn't it fun when I have to dig into the shit barrel for negatives?
– Is Foxwoods safe from Jagr's treacherous gambling problem?
– Where is Patrice Bergeron and does he want me to be his security officer?
– Is your Jagrection okay?